29 August 2019
This is not an advertisement of the casino business, nor is it propaganda of gambling in general.
You will not find any step-by-step instructions on how to create an online casino.
This is no hyping, nor is it bragging - just a story of one lawyer who in early 2018 decided to launch an online casino, and is now sharing that experience.
Table of Сontents
The idea to launch a casino came to my mind for several reasons:
At some point I simply became bored, since I've been able to build and run a pretty profitable and even-keeled business for while now (I'll get back to this in more detail a bit later) and delegate part of the operational tasks to my team to set the ground for a long-term but confident expansion of the business (quantum leaps in law business are extremely rare).
Due to the nature of my main business, I often communicate with owners and top managers of online casinos, betting sites, daily fantasy sports or skill games projects, as well as other games of chance enterprises built and operating with use of the blockchain technologies.
I have already created LAWBOOT Lawyers & Consultants - an international law firm that mainly focuses on serving IT, Gambling and FinTech businesses, and which over the past 6 years has acquired  hundreds of useful contacts, including those in the online gambling niche.
For me, law practice is not just a trade, but also a way to meet people I would never have met otherwise, for example, those from the Forbes World's Billionaires TOP-500 list.
I've attempted to launch IT projects, such as cashback service, but there is nothing to boast about in that respect, except for getting some valuable experience.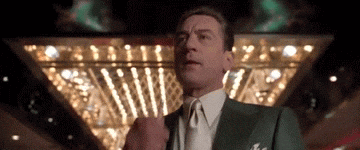 Society considers gambling a "dirty business".
I'm not going to argue with that premise because it may be true to some extent. However, there are plenty of clean and legitimate gambling projects in the world which have no tolerance for deception and fraud due to vigorous AML (anti money laundering) checks. Their websites are licensed by government agencies and their back-end software is certified (random number generators, for example). My ultimate goal was to create just such a "clean" project.
Components of an online casino
— Legal framework 
— Financial instruments 
— Software 
— Traffic
— Support
— Team
We got all the bases covered here since our law firm can establish a Curacao licensed gambling structure within a month and our associates have been GDPR-certified in Denmark.  
Components:
Online gambling license 

Two legal entities. One of the companies must be incorporated in Curacao (for the purpose of getting a gambling license) and the other one in Cyprus  (that opens the doors for cooperation with European banks and payment solution providers)

Website documentation is drafted for the purpose of streamlining the relationship between the players and the service, removing liability from the company, and legally blocking Internet fraudsters;

Bringing the website into compliance with the GDPR is necessary to avoid getting slapped with a €20 million fine;  

Automated legal support is necessary for the automatization of the support and monitoring of the behavior of the players
The best solution for a startup is the Curacao online gambling license 
Everything is perfect here as well, since LAWBOOT's financial partners are in the TOP-10 list in the gambling niche. These are British, German, Latin American, Cyprus and Malta banks and payment service providers.
Within two or three weeks from the moment of obtaining the license, it is possible to open the first bank account and activate the processing of the customers who use Visa or MasterCard.
Components:
Bank accounts in Europe and Latin America 

Payment service providers that will process bank cards and electronic money for players from Europe, Asia, Latin America, etc.

Licensed cryptocurrency exchanges for the purpose of processing cryptocurrency to fiat and vice versa exchanges.
The situation with the software is somewhat more complicated. To assemble a front-end and back-end team with the experience of creating an online casino is incredibly difficult, time-consuming and expensive. And the risk of making a non-operational product is pretty high (a client of mine has made such a mistake once).
Somewhere along the line I considered the creation of a so-called "blockchain casino", based on the Ethereum, for example. I dropped that idea due to the fact that I was already late with the ICO and I didn't see any other obvious advantages.
So I decided to look for White Label software.
What I've found out in the process:
Setup and customization of the software for a project will take at least 4 months, if not longer;

Quality of work (and feedback) of the programmers will be low;

Advance payment for a quality product with customization will start at €100.000;

I would have to pay a monthly support service fee and 10-25% of royalties from revenues. It's not a problem to pay a percentage from the revenues, but the monthly support fees eat up your budget, especially if you fail to launch your project according to the initially established schedule. 
The online gambling license is issued only when the software for your project is 100% ready. The regulator gets access to the demo account and checks it.
An online gambling operation requires a constant flow of traffic. The principles applicable to so familiar to me SaaS projects do not work here.
If the month to month growth (MoM) of a gambling project is in the range that's lower than 1.3-1.7, then the chances of survival for such a project shrink to zero.
The automated advertising on Google Adwords, Facebook, VK, etc. without having local online gambling licenses is impossible (sooner or later the platforms will block the advertisements). Cheating and bypassing these blocks is illegal and short-lived.
I will explain using Google Adwords as an example:
It is possible to target Malta residents only if the casino or bookmaker has a Malta gambling license. However, it is forbidden for a gambling operator with a Malta license to target British users, since a UK gambling license is required for that.
In the gambling industry online traffic is bought from webmasters via CPA networks (also known as ad networks and/or affiliate programs), or directly from content projects.
Once again, thanks to my main line of business, which is legal practice, the doors were open here. LAWBOOT focuses not only on IT and gambling businesses. We provide legal services to advertisement and affiliate marketing projects (including the CPA networks mentioned above).
p.s. That's why (by analogy with the idea of ​​launching a casino) a couple of years ago I got the idea to create a cashback service.
The topic of Marketing continued:
Cooperative advertising with YouTube and Instagram bloggers proves to be very popular.
By the way, the situation with bloggers is pretty favorable, since many of them are clients of my law firm (once again a fortunate coincidence) and they do advertise bookmakers and online casinos.
This does not mean that Instagram or YouTube allow advertising of gambling operators. On the contrary, bloggers receive strikes and get their channels, blogs and accounts blocked every now and again. Our legal team helps such bloggers get their channels, accounts and blogs unbanned. This is one of the ways we get to know bloggers and maintain friendly business relations with them for many years.
I am very scrupulous when it comes to investing because attracting investments and then "flushing them down the toilet" is the apanage of the dreamer-startupers, who spend their days in coworking spaces drinking smoothies and telling each other how their projects will change the world for the better.
I know the value of money and understand the level of responsibility for failing to fulfill my promises
It happened so that the investors, to whom I can turn, have been willing to invest in me and my projects (thanks to my personal and business reputation). There was only a question of my willingness to make an offer to an investor and take responsibility for the fulfillment of my obligations.
The weak spots are software and marketing.
I've failed to get insights from other market participants on the main metrics of the online casinos:
— Churn (or Retention Rate)
— LTV (Lifetime Value)
— CAC (Customer Acquisition Cost)
I therefore could not provide to the investor realistic figures in my business plan.
To conduct this test you need ready-made White Label software, as well as available legal and financial instruments.
Creating an MVP without having a good team by your side is pointless.
I considered the option of purchasing White Label software and creating a legal and financial structure using my personal funds, with the objective in mind to conduct the test to make sure that the main metrics are within the normal range, and only then sit down at the negotiating table with the investor and take the investor's money with less risk and exclusively for marketing purposes (to purchase traffic).
Cons:
If the test fails, I lose more than €150.000 (which is a pretty significant amount of money for me).
Pros:
If the test result is satisfactory, the risks of the investor are reduced and I therefore can bargain for the size of the investor's share.
I found myself contemplating that regardless of the source of funding I have to make sure that everything will work out, otherwise I'm no different from the above-mentioned startuppers, who sit in coworking spaces, drink smoothies and tell each other how their projects will change the world for the better.
I got in touch with my law firm's client who runs a number of websites that advertise online gambling operators.
Client's opinion:
Gambling traffic is getting more expensive, competition is extremely high, it seems that by buying traffic casinos and bookmakers go into the red
When I was launching a cashback service a couple of years ago, I encountered instances when big companies bought traffic on certain marketing channels at a loss for themselves in order to prevent competitors from growing on these channels.
I will give a simple fictional example:
SuperBrand has been introduced to the market - a leader in the cashback services segment.
TakSebe ("So So" in Russian) Corporation  and dozens of similar companies set up ads on Google Adwords using web search query SuberBrand.
SuperBrand is also forced to advertise on Google Adwords using the SuperBrand web search query, otherwise it will lose users and the cost per click (which Google automatically exposes, depending on demand) will be lower.
There are literally dozens of even more sophisticated and complex examples like that out there.
#Rose-tinted glasses, Unique Selling Propositions (USPs) and competition
It's been a while since I've worn the rose-tinted glasses because two years ago I tried to enter a competitive niche without a USP, but with an IT product (cashback service) and lost.
It would be stupid on my part to repeat the same mistake twice because White Label software did not give me a UTP. The same software has already been used by my future competitors (the only difference was in the design).
Speaking of competitors:
The market is saturated with offers and top online casinos spend millions of dollars a month to buy traffic within one GEO. At that time I had no idea about how to compete with them (or simply survive).
The strategy of using the financial capabilities of our partners to enter interesting markets, where competition is also high, but the LTV is even higher, was also contemplated (the markets in Turkey, China, Korea, etc.). By the way, in Turkey it is forbidden for the residents to place bets in online casinos, but they still love to gamble.
So there is a legal conflict that opens the door for companies with Curaçao gambling licenses to the Turkish market, albeit with restrictions.
The idea did not develop further, as starting from unfamiliar markets with insufficient legal regulation is a huge risk.
Still, I couldn't get passed the idea of starting an online casino and the risks associated with software and traffic had to be mitigated. So I chose the following strategy: to create my own CPA network, tailored specifically for the gambling niche, aggregate the publishers' traffic through it and advertise my casino through the advertisers on the network. It's not very difficult to attract advertisers since many of them are LAWBOOT's clients (so if we attract the big ones, the rest will follow). It's not that problematic to find webmasters with traffic as well (I don't contribute a lot of of my time to networking and actively participate in field-oriented online communities for nothing).
Having your own CPA network is useful at least for two reasons:
It serves as a source of traffic that can be used for advertising your online casino;  

It provides access to the information about how the traffic is converted, what is the average cost per click, who buys what and in what quantities, etc. 
And this is exactly what you need for creating an online casino.
I will soon talk about the difficulties that may arise when you develop a CPA network (one may encounter quite a few of those, but it's not a problem for my team and I since we have extensive experience in the affiliate marketing field).